EMERGE: Navigating a Virtual Career Fair
March 2, 2022 at 9:45 am

-

10:45 am

Free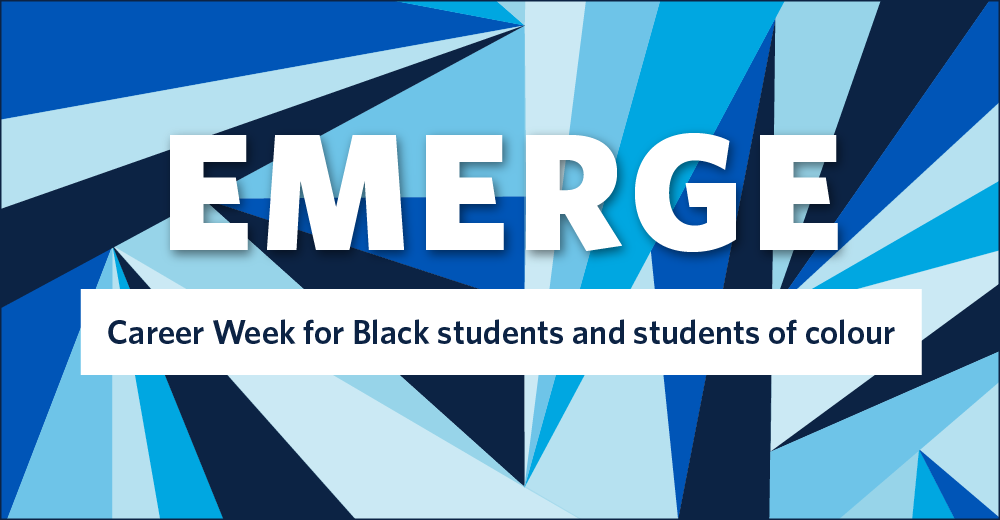 Refine your goals for attending the Virtual Spring Career Fair (March 2) and create an effective strategy to make the most of the fair.
This session will cover strategies for introducing yourself, engaging with employers, and responding to their questions. We will also introduce you to the platform, the logistics of the virtual fair, as well as discuss what to do before the fair takes place, and how to follow-up afterwards.
This event is part of EMERGE, a week-long event featuring different workshops, speakers, coaching sessions, and networking opportunities intended to support Black students and students of colour while they navigate the job market.
The aim of EMERGE is to understand the intricacies of working in the world as a person of colour, and to provide solutions to unique challenges that may present themselves. Join a network of peers and receive targeted guidance about how to emerge and advocate for yourself and others while job hunting.
Add to your calendar: