Three Minute Thesis (3MT) Final 2022
March 29, 2022 at 12:00 pm

-

1:30 pm
UBC Okanagan's popular Three Minute Thesis Competition returns.
Seven graduate students will take the virtual stage—competing for their share of $6,000 in prize money. Their challenge? To captivate you and the panel of judges, while explaining their master's or PhD research in just three minutes.
Join our host Rick Weber for an exhilarating competition and learn about the exciting graduate research happening at UBCO. Dr. Lisa Tobber will kick off the event with her presentation titled Taller, Greener, and Stronger: Engineering Resilient Cities. 
You will also be invited to vote for your favourite presentation for the alumni UBC People's Choice award and ask questions of each of our graduate student presenters.
FEATURED SPEAKER
Dr. Lisa Tobber, Taller, Greener, and Stronger: Engineering Resilient Cities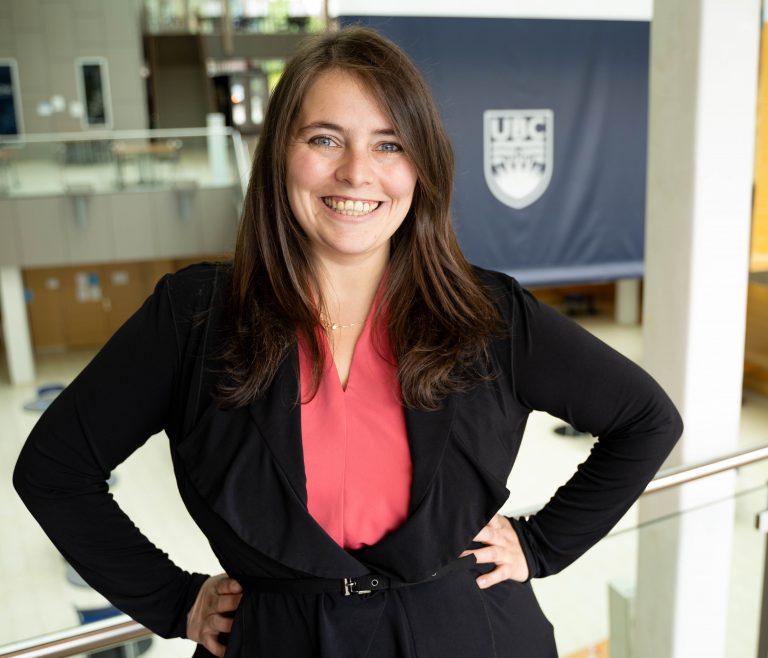 Sustainable city growth is becoming challenging with rising populations, an upsurge of urbanization and increasing land prices.
In responding to this challenge, many communities are looking up; with tall buildings presenting a popular solution to meet housing and commercial space demands.
The construction of tall buildings presents its own set of challenges. With the global initiatives to reduce our carbon footprint, new structural systems must create greener and more sustainable construction. Additionally, tall buildings are highly susceptible to damage after extreme natural disasters, such as storms and earthquakes.  Damage to tall buildings during natural disasters significantly reduce a city's resiliency.
In this presentation, Dr. Lisa Tobber discusses some of the research being conducted at UBCO to develop strong and sustainable tall buildings to enhance the resiliency of growing cities.
About the Speaker
Dr. Lisa Tobber is an assistant professor in Civil Engineering at UBCO.  She received her BASc and PhD from UBC.
Dr. Tobber develops innovative structural systems for tall buildings that facilitate a low-damage response following large seismic events. Using advanced numerical simulations and large-scale experimental testing, she develops resilient, sustainable, and smart cities.
As a champion for making engineering more accessible to women and Indigenous peoples, Dr. Tobber is committed to the principles of Equity, Diversity, and Inclusion to ensure an inclusive and safe environment for teaching, learning and research.
Add to your calendar: