Atelier d'écriture (Creative Writing Workshop)
March 1 at 6:30 pm

-

7:30 pm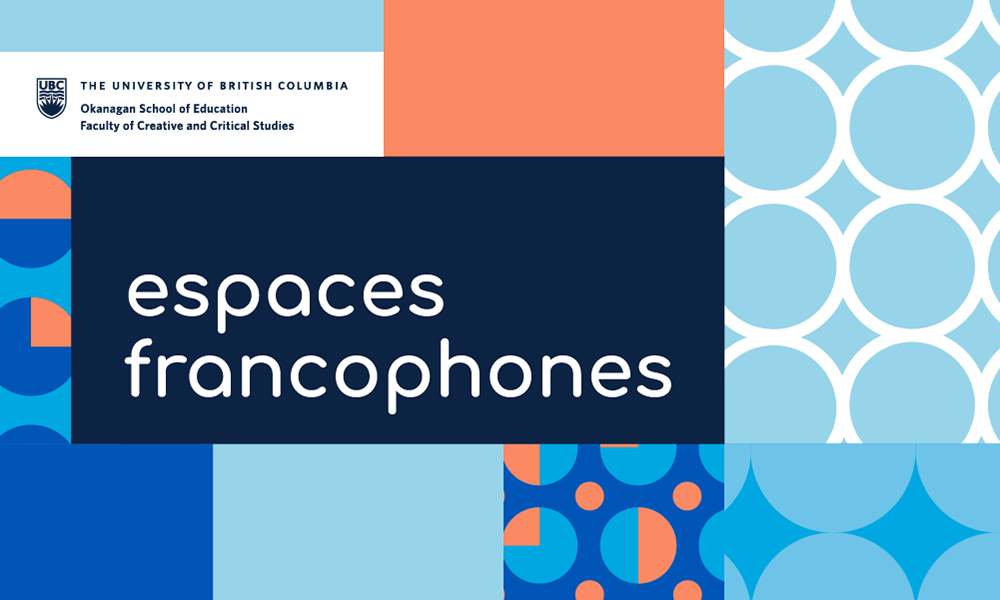 Venez écrire en français ou partager vos écrits avec d'autres auteur·ice ·s. Café, thé et friandises inclus!
Come write in French or share your endeavours with other French writing enthusiasts. Coffee/Tea with snacks will be provided.
Espaces francophones, une initiative conjointe entre OSE et FCCS, a pour mission de créer un sentiment de communauté parmi les francophones (de langue première ou autre) de UBCO.
Espaces francophones is an initiative of the Okanagan School of Education (OSE) and the Faculty of Creative and Critical Studies (FCCS).
Add to your calendar: