Atelier d'écriture
November 25, 2022 at 5:00 pm

-

6:30 pm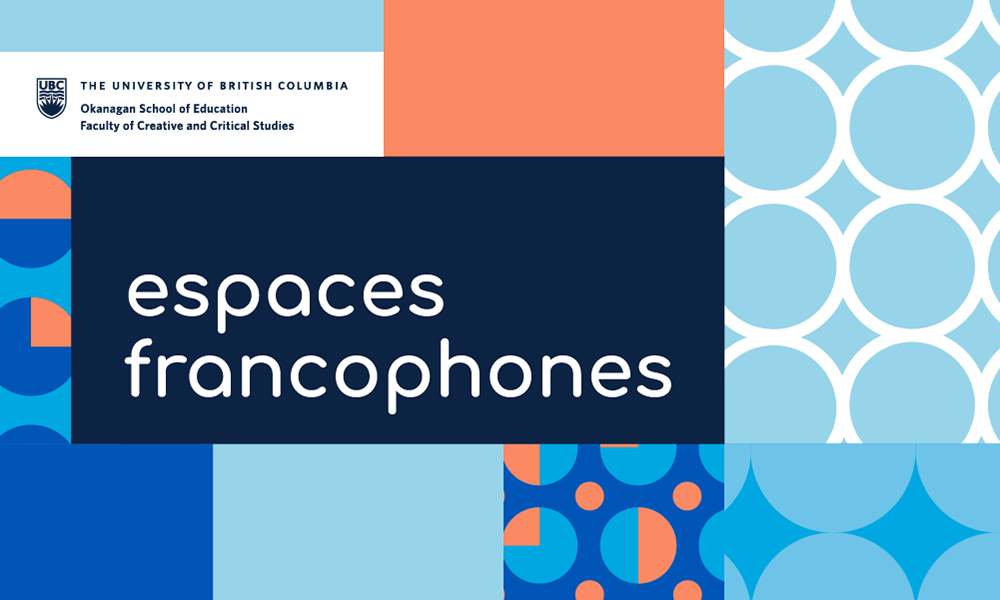 Join us for our first-ever creative writing workshop with the academic assistant from France of the FCCS. Brainstorm together and learn how to construct poems and short stories in French and share amongst other students!  
This event is open to all first-language and second-language French speakers.
No registration required.
The project Espaces francophones will offer French-language cultural and social activities to students in the French-speaking minority community of UBC Okanagan throughout the school year with the goal of highlighting and facilitating spaces for Francophone socialization and exchange. This community-building effort also aims to strengthen the ties between Francophones and their cultures in the greater Okanagan region. Espaces francophones aims to increase accessibility to the various Francophone activities in the region by directly targeting students. 
Espaces francophones is an initiative of the Okanagan School of Education (OSE) and the Faculty of Creative and Critical Studies (FCCS). 
Espaces francophones, une initiative conjointe entre OSE et FCCS, a pour mission de créer un sentiment de communauté parmi les francophones (de langue première ou autre) de UBCO. 
Add to your calendar: