EMERGE Keynote Speaker: Joses Akampurira
February 28, 2022 at 5:00 pm

-

6:30 pm

Free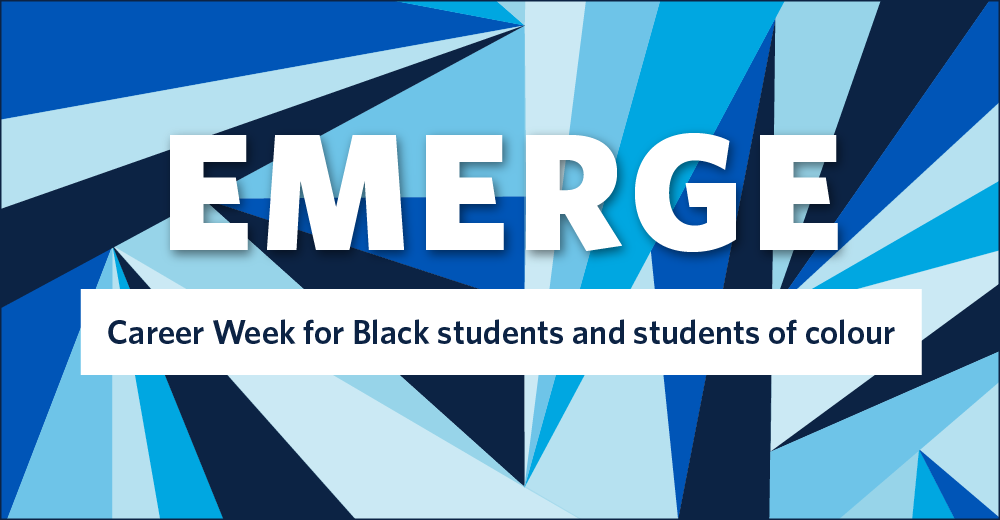 Join EMERGE Keynote Speaker Joses Akampurira to learn about his journey as a UBC Okanagan student to where he is now and how he continues to stay engaged with UBC as an alumni.
EMERGE is a week-long event featuring different workshops, speakers, coaching sessions, and networking opportunities intended to support Black students and students of colour, while they navigate the job market.
The aim of this event is to understand the intricacies of working in the world as a person of colour, and to provide solutions to unique challenges that may present themselves.
Join a network of peers and receive targeted guidance about how to emerge and advocate for yourself and others while job hunting.
About the Speaker
Joses Akampurira, born and raised in the small town of Kabale in Uganda, always had the desire to find engineering solutions to the challenges of his developing country. With a UBC International Student Award Scholarship in hand, the striking resemblance between Kelowna and Kabale drew him to the Okanagan Campus. While at UBC and driven by service above self and a great sense of community, Joses co-founded the Global Engineering Community (GEC) to support fellow international engineering students.
Outside of engineering, Joses was heavily involved in campus life through the African and Caribbean Students Club, International Student Club, Jumpstart Student Orientation, Student Leadership Conference, and Destination UBC. He graduated with a BASc. Civil Engineering degree and was the valedictorian of the graduating class of 2018. He currently works as a Traffic Operations Engineer with the City of Surrey. Joses remains involved with UBC as an International Student Advisor and a member of the Industry and Alumni Advisory Committee for the School of Engineering.
Add to your calendar: