Submit Your Event
---
Logging In
Only registered academic, research and administrative units are eligible to submit events. If your unit would like to join UBC Okanagan Events (subject to eligibility) contact ubco.events@ubc.ca.
Student clubs, course unions, professor/research labs, and external community organizations are ineligible at this time.
---
How to Add an Event
From the Dashboard, go to Events > Add New. Use the 'Save Draft' button (top-right) frequently to save your work
Add New
Save Draft
EVENT TITLE
Enter the name of your event in the 'Add title' field.
Keep your title to under 25 words or 150 characters with spaces.
Use title case for events. Do not use all caps (UBC does not yell at its audiences).
Use a colon or commas to separate phrasing if the event is part of series. Examples:
PhD Dissertation Oral Defence, Firstname Lastname: Name of the student's thesis goes here and here and here and here and here
Creative Days Workshops: Indigenous Centered Landscapes through Cyanotype with Tania Willard
DESCRIPTION + CONTACT + INLINE IMAGES
Enter a description for your event in the Visual Editor. The length can vary anywhere from 1-2 sentences or a series of paragraphs. Please limit formatting to paragraphs, H4s, bullets.
Information, such as contact details and/or destination URLs, should go in your description.
You may add in-line images into the description, using the 'Add Media' button, however the image will only show in the event post itself. A Featured Image is recommended instead (see below). Featured images appear as thumbnails in various calendar views; in-line images do not. In-line images are best for secondary and additional photos (eg. mugshot of multiple speakers etc.).
Note: All photos are subject to approval by the University Relations events calendar administrators. Photos must have appropriate copyright approvals, must be of professional quality and must comply with UBC brand standards. University Relations reserves the right to remove any photos or artwork deemed inappropriate.
Sample In-line Image
RSVP/REGISTER LINK
If you are collecting RSVPs or require registration, you must include a link within your description.
Note: Zoom meeting event links and passcodes should not be posted publicly due to the risk and incidences of Zoom-bombing. Instead, use a Qualtrics form to gather participant emails, and then send the meeting link prior to your event.
For registration links, a button using the Formats menu is recommended.
Type 'Register Now' or 'RSVP' in your description and highlight
Link to your registration system (Qualtrics, Eventbrite, Eply, etc.) and check 'Open in a new tab'
Highlight the link, choose: Formats > Button Styles > Secondary Button
TIME & DATE
Enter the date, start and end times for you event. All times are presented in Pacific time; do not adjust.
For a recurring event, enter the first instance on one single day. Then use the 'Event Series' to add additional occurrences.
Recurring event options include:
Daily, weekly, monthly, yearly or a one-time recurrence.
You can also enter exclusions, eg. exclude a recurring Tuesday event during the Christmas season closure.
Do not override the 'Recurrence Description' field; please leave it blank.
LOCATION
Note: If your event is virtual/online, leave the venue drop-down blank or choose 'Online virtual event' from the drop-down. Also, uncheck the 'Show Map' and 'Show Map Link' boxes.
Select the Venue for your event from the drop-down menu. This list has been pre-populated to include:
all UBC Okanagan buildings, including popular spaces for events (eg. FIPKE Centre — Foyer & Mezzanine or CCS FINA Gallery)
common outdoor spaces (eg. Courtyard, EME Amphitheatre, University Way), outdoor athletic facilities and UBCO parking lots
popular off-campus venues (eg. Kelowna Community Theatre, Kelowna Innovation Centre, Okanagan Regional Library etc.)
If you need an venue added, contact ubco.events@ubc.ca. See below for room number info.
ADDITIONAL EVENT FIELDS
Add a Room Number (if applicable).
Add Parking details (if applicable).
Registration/RSVP Required: check only one (as applicable).
Event Type: you may check multiple (all that apply).
Topic: you may check multiple (all that apply).
Audiences: you may check multiple (all that apply).
EVENT COST
Enter a currency symbol (if appropriate)
Cost: Enter '0' for free events or leave blank to hide the field. For paid events, enter a number value. Note: Text regarding taxes is not permitted in this field. It's best to also include pricing in the event description. Eg. Cost: $45 +taxes.
EXCERPT
Mandatory. This is secondary headline/sentence that appears under the event title is list view.
If applicable, enter a concise, catchy sentence that serves as a secondary headline for the audience.
Limit the length to approximately 30 words or 200 characters with spaces.
Excerpt Sample
EVENT CATEGORIES
These categories are used to pass events from the main website to other sites. Check off the unit/department that is hosting the event and any other sites the event should be published to. Do not check off all units. University Relations reserves the right to override any selections.
FEATURED IMAGE
Set a featured image for your event if you have one. Image requirements.
Must be landscape/horizontal orientation or square. Must have width 500-1000px; depth should be proportional.
Must be jpgs or pngs.
Must be saved for web-resolution: 72 pixels per inch.
Must have copyright permission and approvals.
Must be of professional quality and comply with UBC brand standards.
You may use Adobe Photoshop or other free online programs to resize images for you events.
Do not upload:
Full posters or cropped portions of posters.
Images with an abundance of text and logos.
University Relations reserves the right to remove any photos or artwork deemed inappropriate.
Appropriate images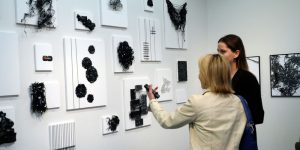 Inappropriate images
---
Submission & Publishing
When you're ready to publish, select 'Submit for Review' to send your event post for approval.
The University Relations team will review your submission. You will receive an email notification once it's approved.
Approved events are published to main UBC Okanagan events site and mini-calendars immediately. Publishing to large calendars on receiving sites occurs every 30 minutes.
Approval by University Relations is only required once. You can return and update your event at any time.
---
Cancelling an Event
If you have to cancel an event, do not delete the event from the system.
Instead, login and add "CANCELLED -" before your event title. Also update the description of the event advising the event has been cancelled.
This is helpful for front-end users who may have your event bookmarked or may return to the calendar and expect to see your event.
Although the site now includes an "Event Status" feature to indicate cancelled and postponed events, please disregard this.